All behaviour has meaning. Children and young people communicate through their behaviour, especially those who have not acquired language and vocabulary skills to tell the adult what the problem is. The behaviour used to communicate can be made stronger and more likely by how it is responded to. For example, if a child becomes aggressive because of a demand placed on them, often the demand is taken away. There is a proven association between communication difficulties and behavioural problems.
81% of children with emotional and behavioural disorders (EBD) have significant unidentified communication needs.
57% of children with diagnosed language deficits are identified with EBD.
In a study of pupils at risk of exclusion from school, two thirds were found to have SLCN.
Excluded boys had significantly poorer expressive language skills than their peers who had not been excluded from school; many of their difficulties had not previously been identified.
More than 60% of young people who are accessing youth justice services present with SLCN which are largely unrecognised.
Children with persistent and severe conduct problems are about three times more likely to have low verbal ability than children with a low risk of conduct problems.*
*Source; RCSLT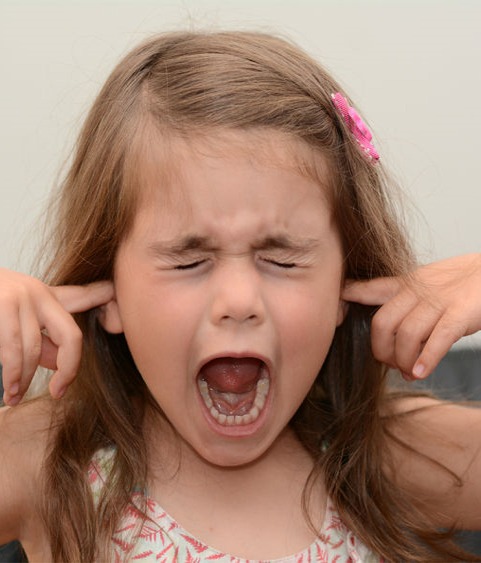 Everybody, whether young or old has times when they are upset, angry, worried, confused or hurt. Strong emotions can be tough to understand, express and manage, particularly for children and young people who may not have the language or ability to communicate verbally what they are experiencing.
When a young person's behaviour becomes concerning, it may be that they are experiencing a strong, overwhelming emotion that is hard for them to manage. Behaviour serves a purpose and is useful in some way even if there are unintended or negative consequences. For example, if a toddler throws a tantrum it is a way of communicating and expressing how they are feeling.
Many young people respond to strong and overwhelming emotions impulsively and reactively in the moment and without much thought or consideration of the consequences. This is why sometimes children and young people (and even adults) can behave in extreme or concerning ways from time to time.
Experiencing different emotions at a time that are strong and overwhelming is very confusing for a young person and may lead to unpredictable or changeable behaviour. The factors that influence how a child or young person may behave include:
Pressure and expectations (both real or perceived) or demands (especially being asked to do something they don't want or feel able to do)
Hormone fluctuations and developmental changes (going from a baby to infant to child to teenager)
Pain or feeling unwell (physically or emotionally)
Unpredictability, uncertainty or change
Strong emotional states (especially fear, anger or sadness)
Interactions with others (such as friends, family, teachers or even strangers)
Significant life events (such as bereavement/ loss, bullying, illness/ accident/ injury, trauma)
If a child or young person is behaving in a way that is concerning or that places themselves or others at risk, it can be worrying and difficult to know how best to support them.
How can the Speech and Language Therapists, at Articulate, help my child?
Proven expertise. We have worked with children and young people for over twenty years and have the expertise to ensure accurate and effective understanding and treatment of your child's communication difficulty.
Proven Assessment. Our exceptional ability to evaluate your child's communication and related difficulties affecting their development, for example, hearing, processing of speech sounds, facial muscular development, praxis of speech motor movements, attention difficulties, play skills, language, literacy, memory, social interaction, behaviour and more enables us to plan and treat your child's communication, with outstanding results.
Passionate Professionals – proven results. We really care about each child's communication and want to help them achieve the very best results in the least number of sessions. Our expertise, energy and passion combined with current evidence-based practice achieve measurable results which often exceed client expectations. Hulya is a trained coach, her skills in this area enable her to work with parents to help them understand the complex dynamics of interpersonal behaviour within the family unit, empower them to shape their child's behaviour through positive reinforcement and bring about harmonious interactions.
Best Healthcare Providers. Twenty years of working in the Healthcare Sector – we are part of a professional network of exceptional children's specialists, doctors and therapists who can provide additional assessment or treatment that your child may need. Hulya Mehmet is one of a select group of Speech and Language Therapists who is a BUPA Registered Provider. BUPA has an extremely stringent criteria and is considered the 'gold-standard' in Healthcare.
Family and child-centred. We understand that your child is at the centre of your Universe. Every assessment and therapy session is bespoke and tailored for the needs of your child's specific communication needs.
We're on Your Team. We provide an incredible amount of off-site support for parents, we are never more than a text message away from providing help.